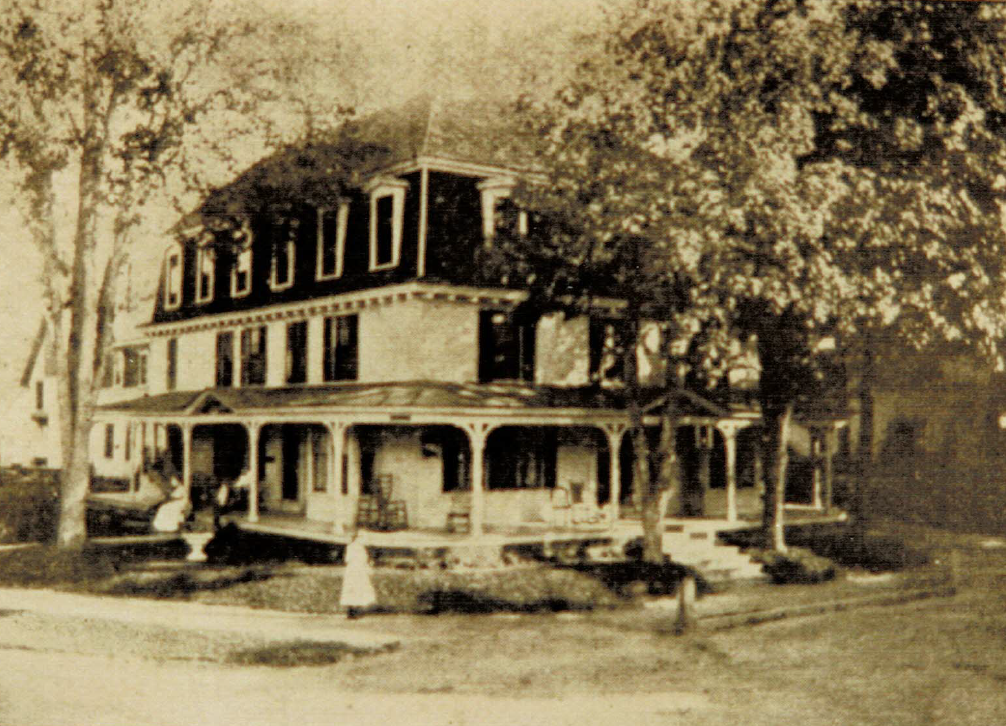 The Cornish Inn has had many faces over the years. Despite its renovations, it has always managed to keep its historic New England charm. Pictured in the upper left is the 1920s John Calvin Stevens renovation. On the right the original 1880s style (prior to the 1880s it was a private residence) is showcased.
It was originally called The Lincoln House, in recognition of Cotton Lincoln, who constructed the building in the 1820s as his own residence. Cotton's father Royal, (yep, these were their names!) was born around the time of the Revolution, and lived in the historic white cottage next door that currently bears the name The Summer House.
Calvin Woodbury purchased the building in the 1880s (pictured top right), and turned it into the Lincoln House. During this time, it passed through several owners and eventually fell into disrepair.
Fred C. Small recovered the building in the 1920s, and hired famed architect John Calvin Stevens. He was tasked with redesigning the interior and exterior at the tune of $30,000 (almost 500k today!). The redesign included hip roof, three story annex, six bathrooms, hot and cold water, piazza, refrigeration, steam heat, plate glass windows and 27 guest rooms. It was at this point that the inn was renamed the New Lincoln.
The inn remained the New Lincoln until the 1980s, when it became The Cornish Inn.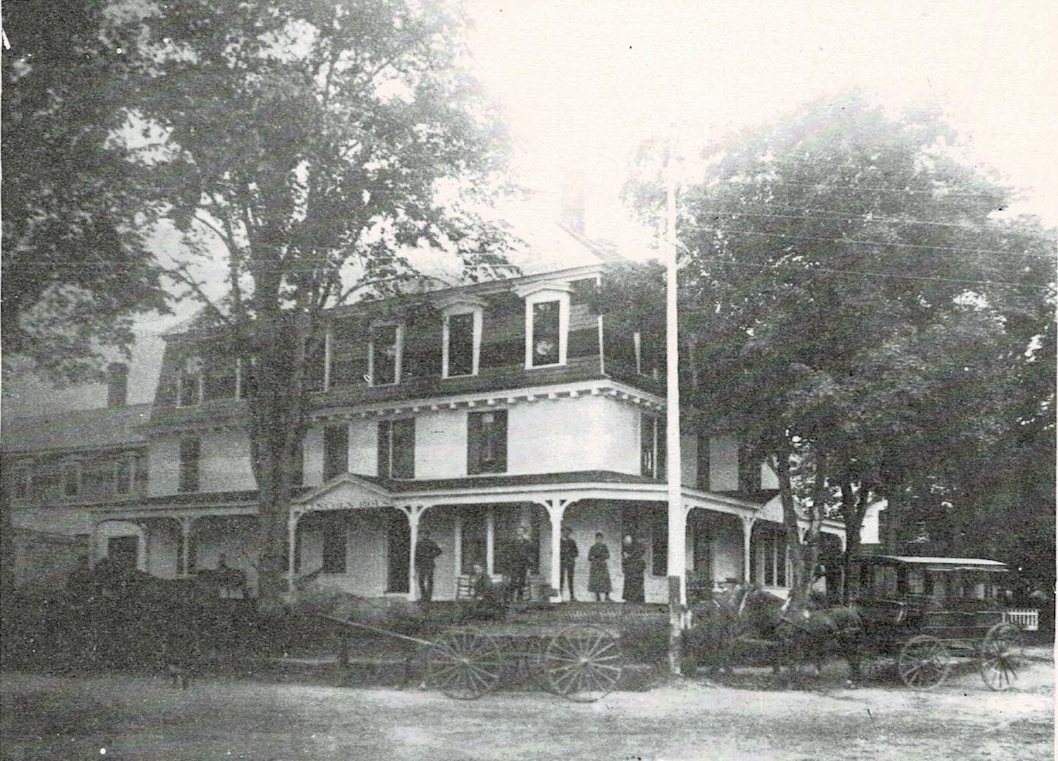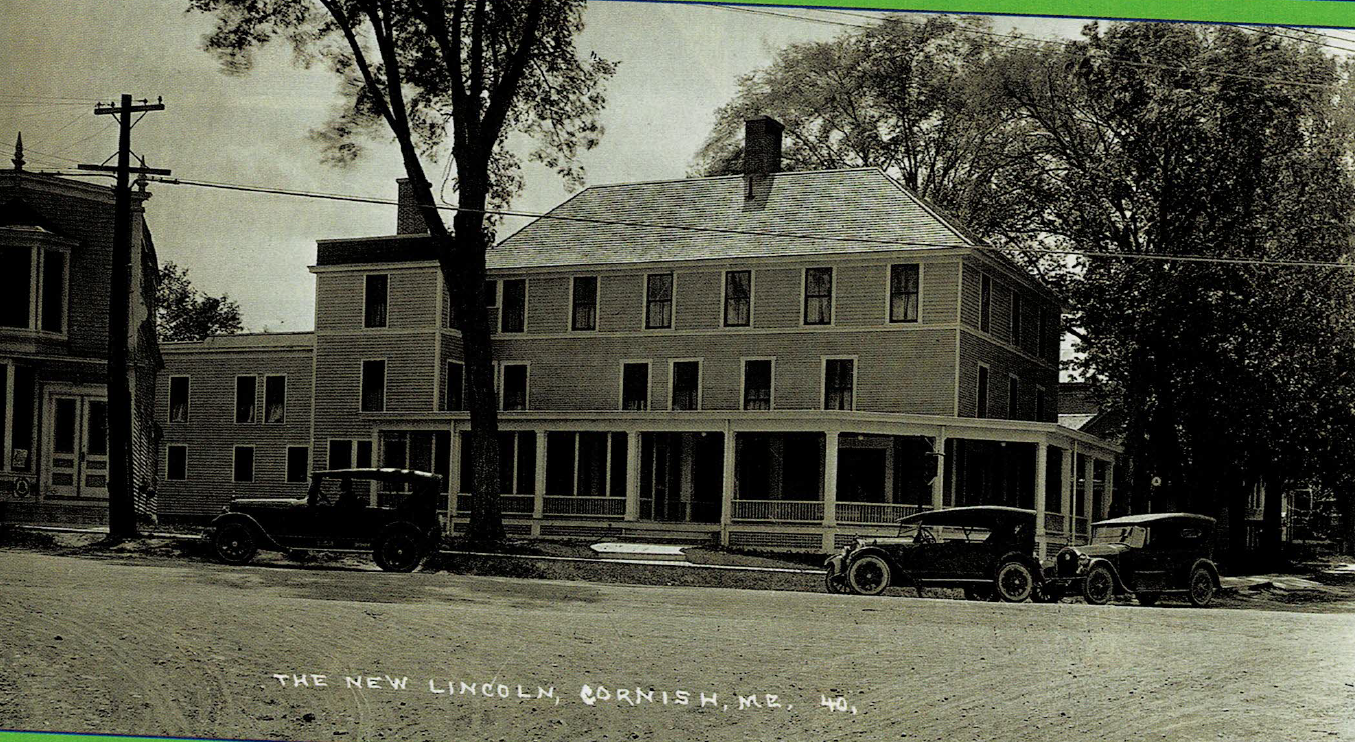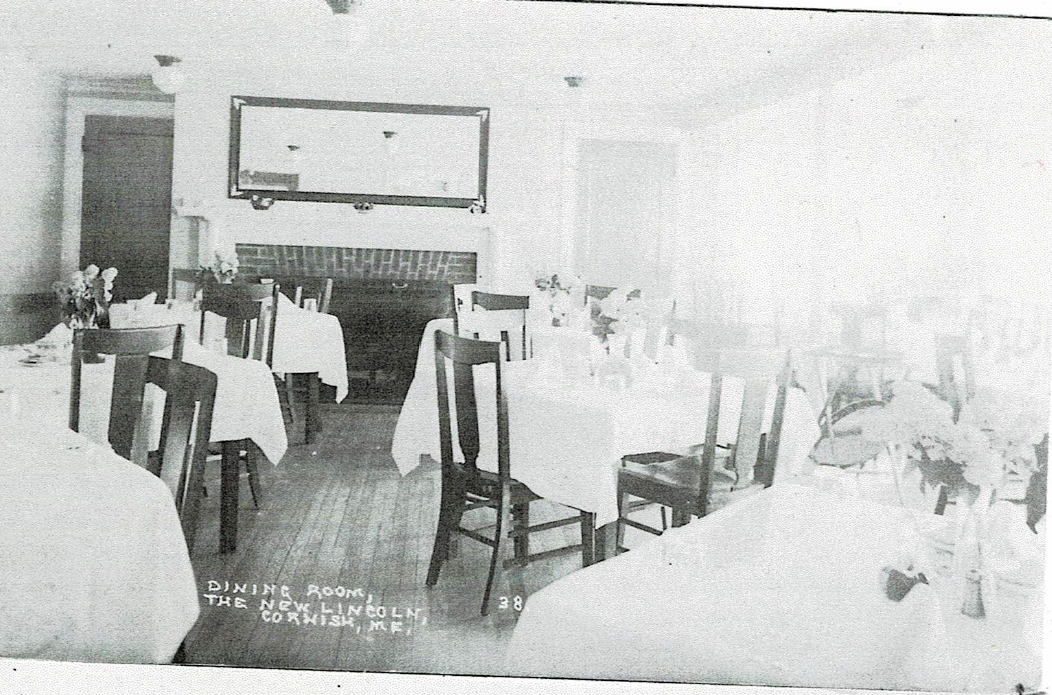 We're proud of our history! You can find a copy of a more detailed book about the history of Cornish right in our lounge. Or head across the street and learn more at the historical society!
Are you a resident of the area? We would love to hear your stories about the inn! Feel free to message us at innkeeper@cornishinn.com to share your stories. Better yet, pop into our office!