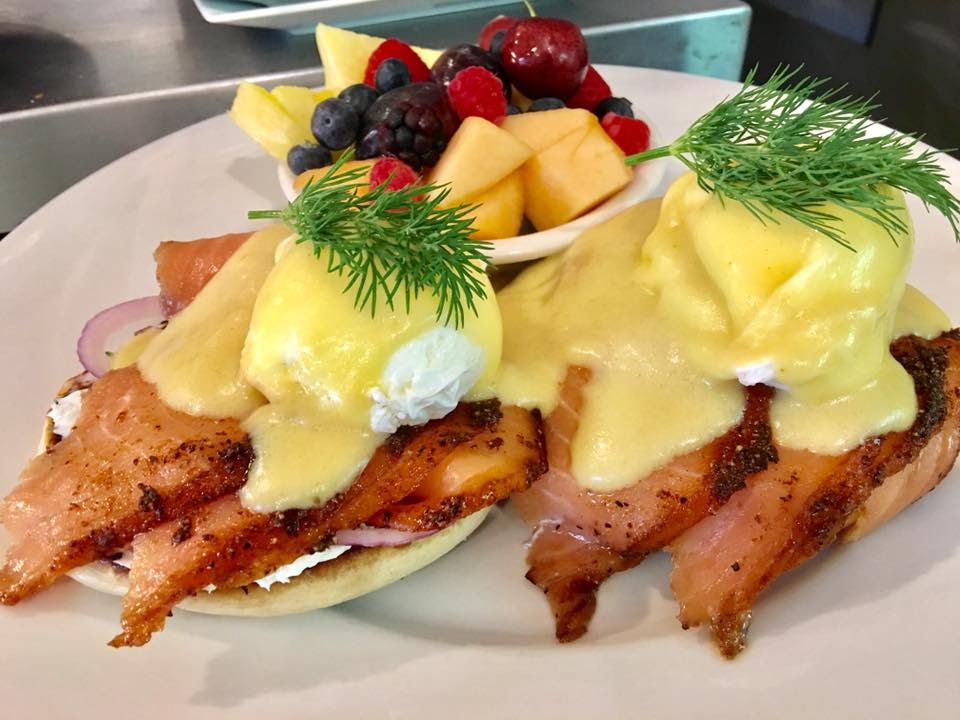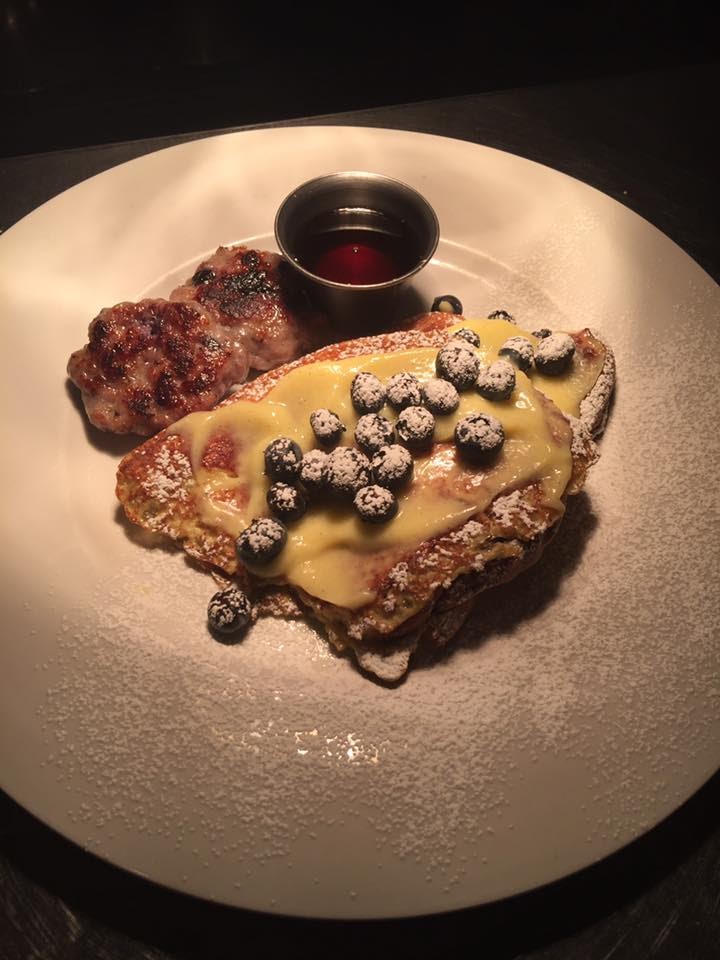 lindsays Welcome to Lindsay's at the Cornish Inn lindsays
Here at Lindsay's ingredients are sourced farm fresh whenever possible and locally roasted coffee and Maine maple syrup are staples here. Enjoy coming downstairs and joining the locals for a bite (or twelve), or sitting on the porch enjoying your morning cup. Our menus rotate seasonally so there is always something new to try!
If you are familiar with the locally famous The Runway restaurant, the team is coming to the inn, we are ​so excited! ​
Open daily for Breakfast 6am-11am and Brunch from 11am-2pm
lindsays lindsays lindsays
207.625.9167
Please note, the restaurant is first come first serve, we do not accept reservations. For parties of 10 or larger, please call in advance to ensure our ability to host you.
For inn guests, breakfast is not included in room rates. If you would like to host an event in the dining room, please reach out to the Inn directly at 207.625.9243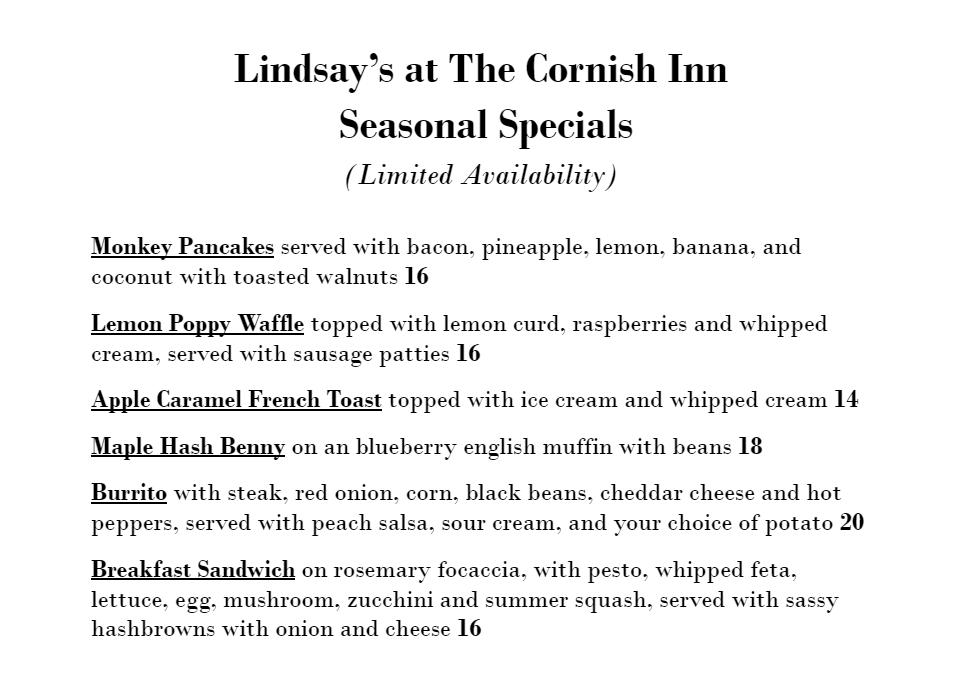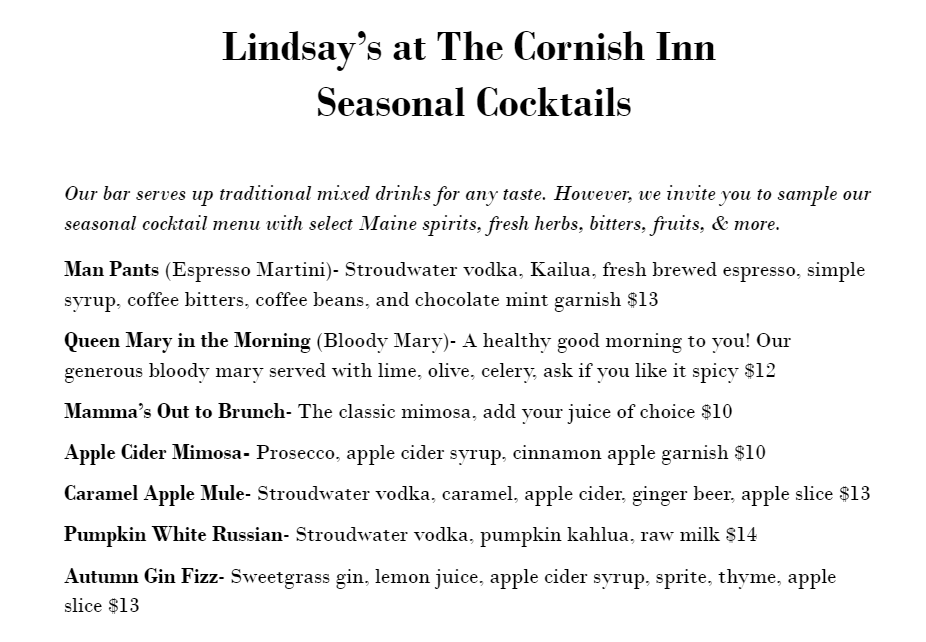 Follow Lindsay's on Facebook and share!
A five start rating on Trip Advisor!
Maine Magazine Best Pancakes of Maine!